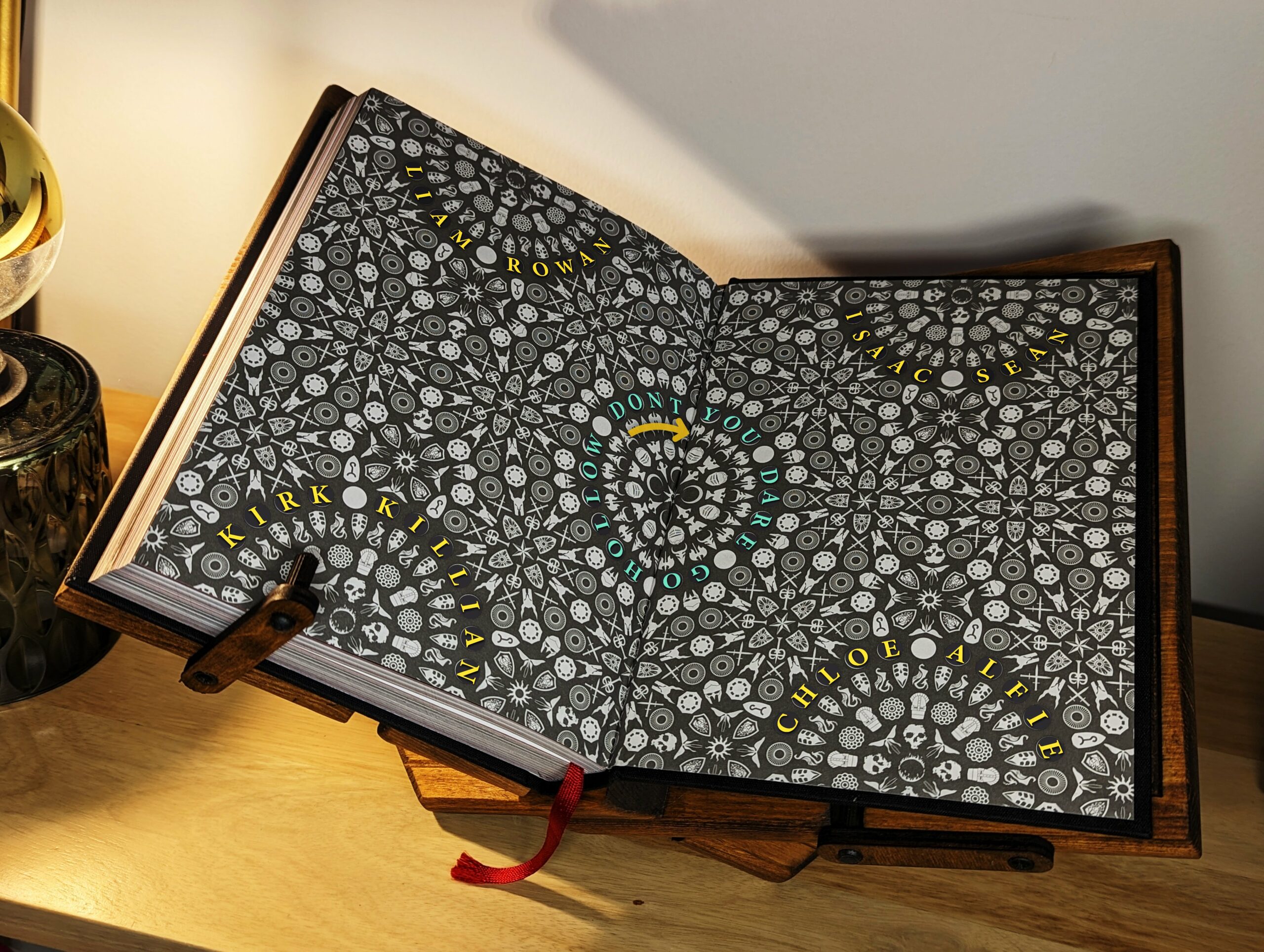 You Died: Secret Message in Back Endpapers Pattern, Pages 358, 359
You Died: The Dark Souls Companion features a lot of symbols on its back endpapers.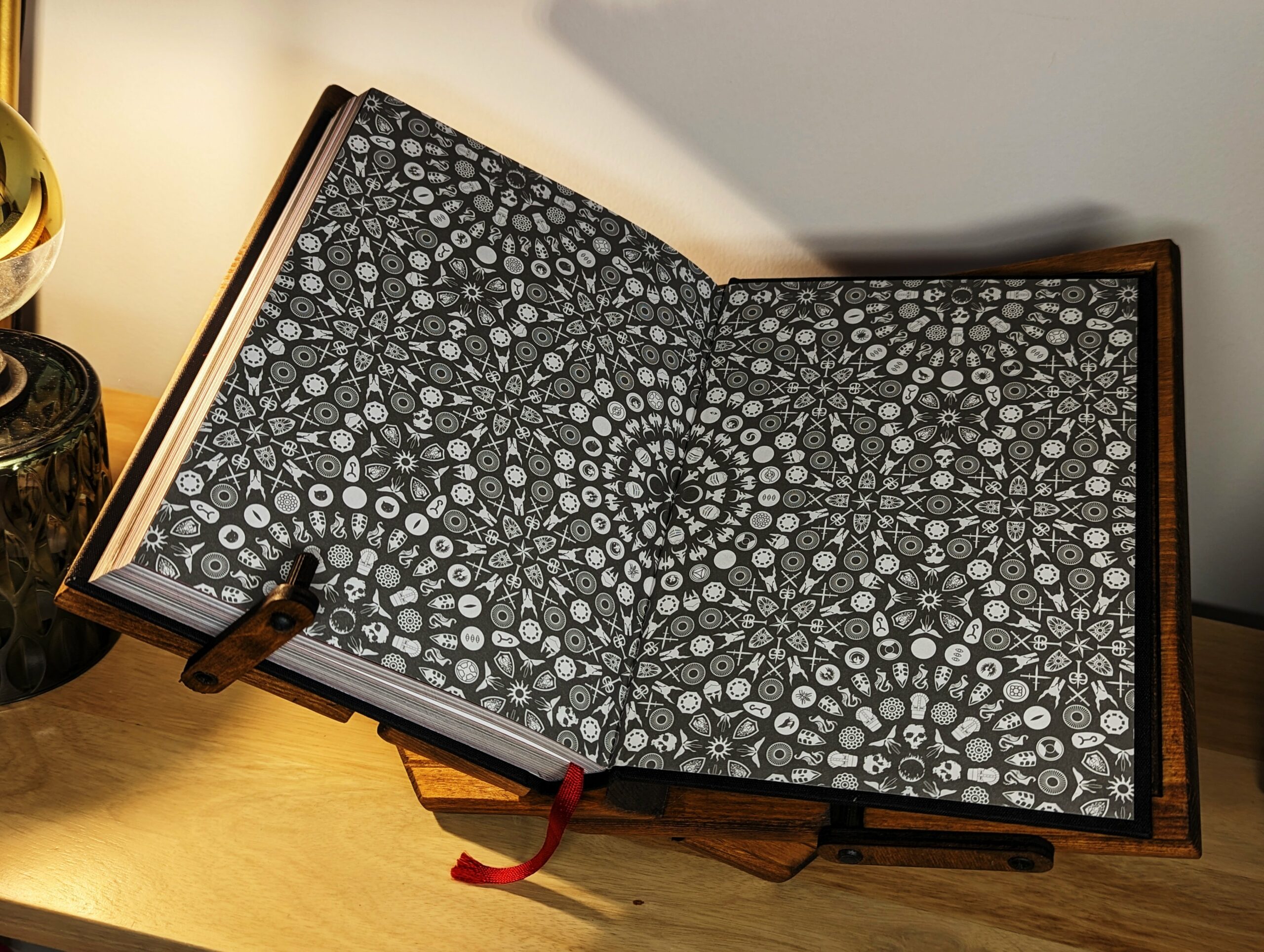 They encrypt a secret message using a substitution table.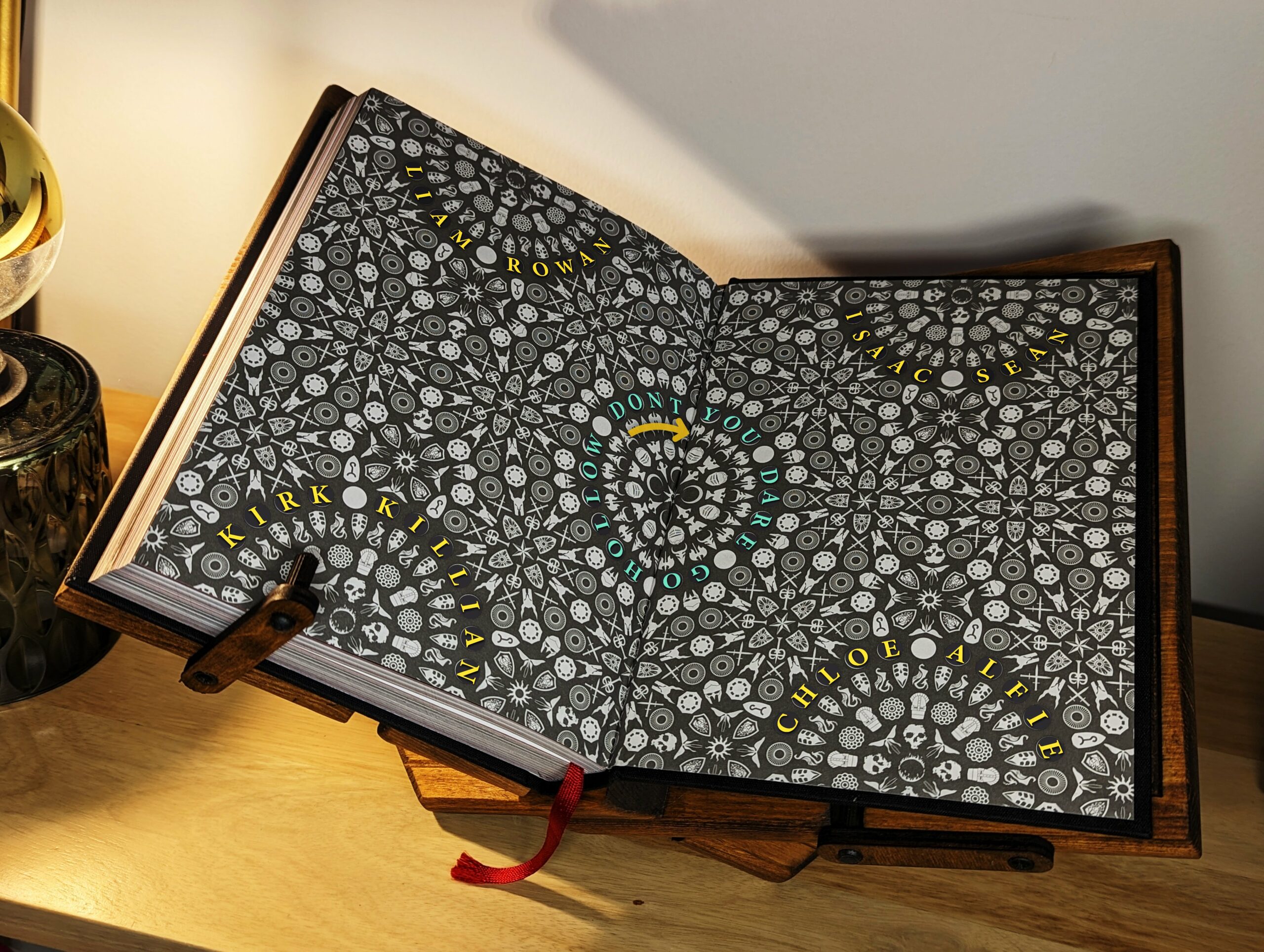 Center clockwise a Dark Souls quote:
Don't you dare go hollow. (This was said in many variation e.g. by Laurentius of the Great Swamp.)
Corners:
Liam, Rowan, Isaac, Sean
Kirk, Killian, Chloe, Alfie.
The 8 names are shout-outs to some special family members of the book's authors, designer etc. (source).
How Is The Secret Message Decrypted?
Each page with a drop capital also features a symbol at the top.
Substituting the symbols in the endpapers with the associated drop capitals reveals the secret message. This is the full symbol substitution table for You Died and Abyssal Archive.
Note: There's also an easter egg in You Died's front endpapers.