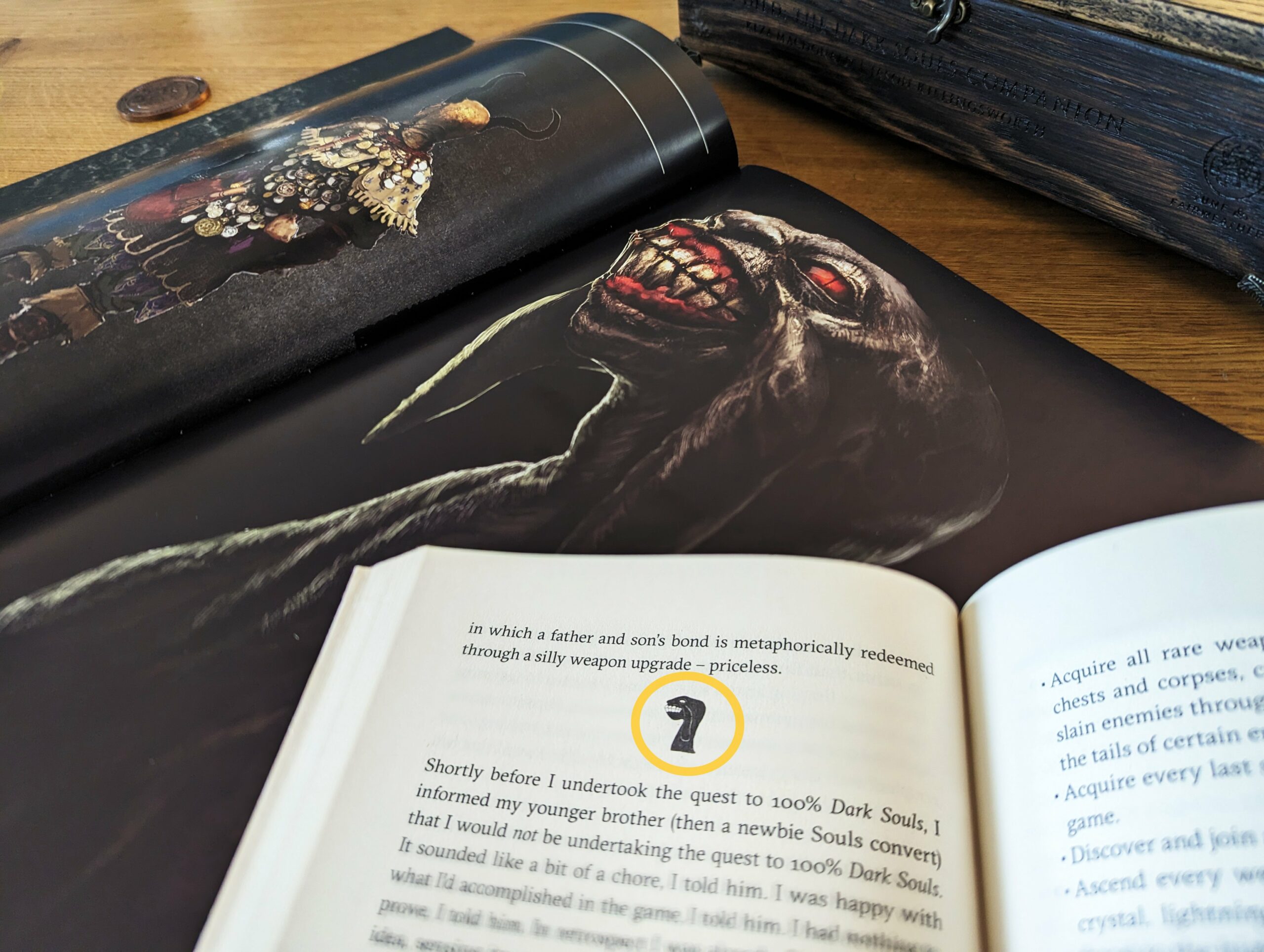 You Died Symbol Reference: Primordial Serpent
The You Died paperback edition features this symbol of a Primordial Serpent.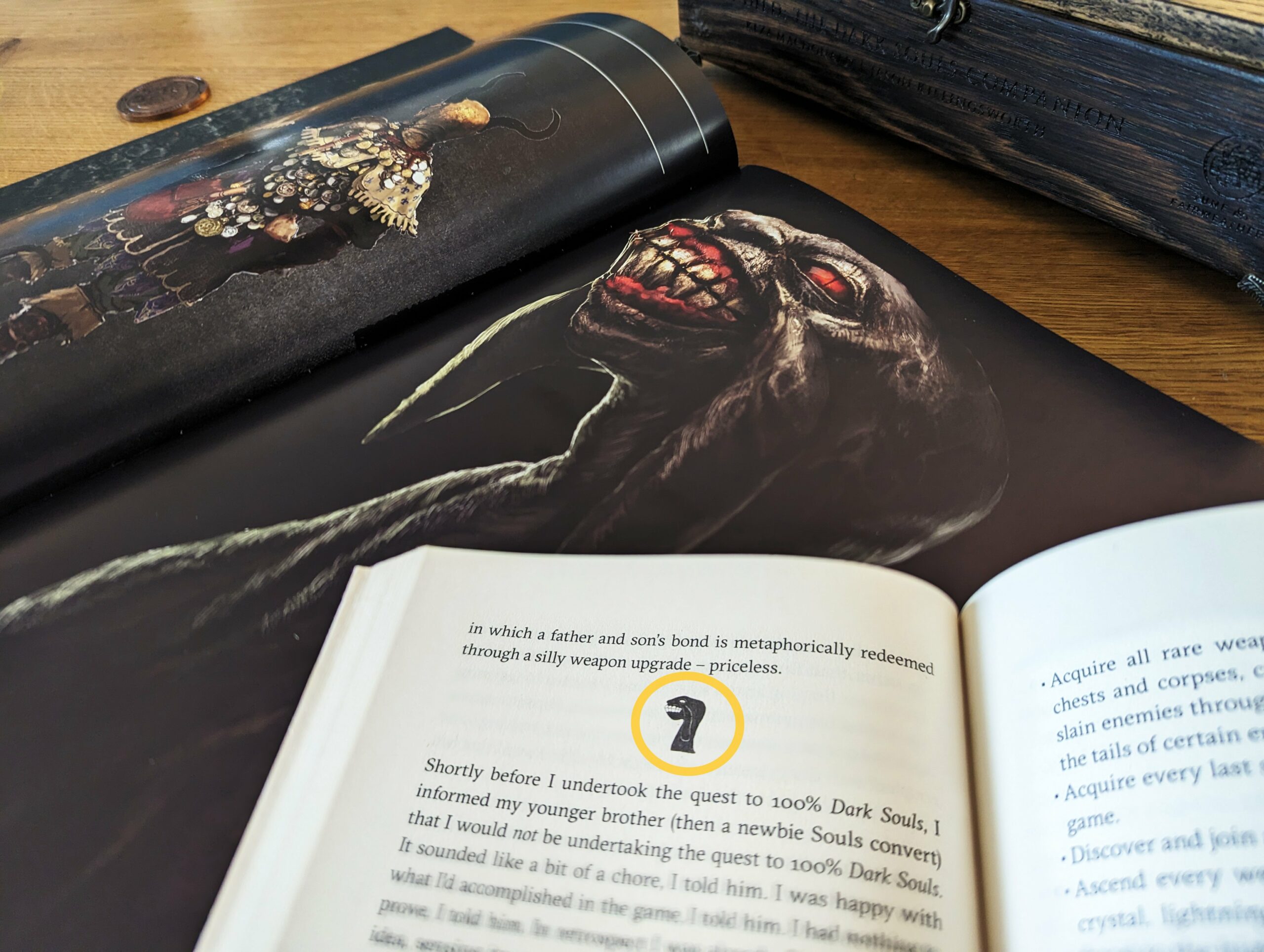 There are up to and possibly more than 10 Primordial Serpents in Dark Souls. The one the player is likely to encounter first is Kingseeker Frampt. Depending on player choices they might also encounter Darkstalker Kaathe.
This is one of the symbols that didn't make it into the hardcover edition of You Died.