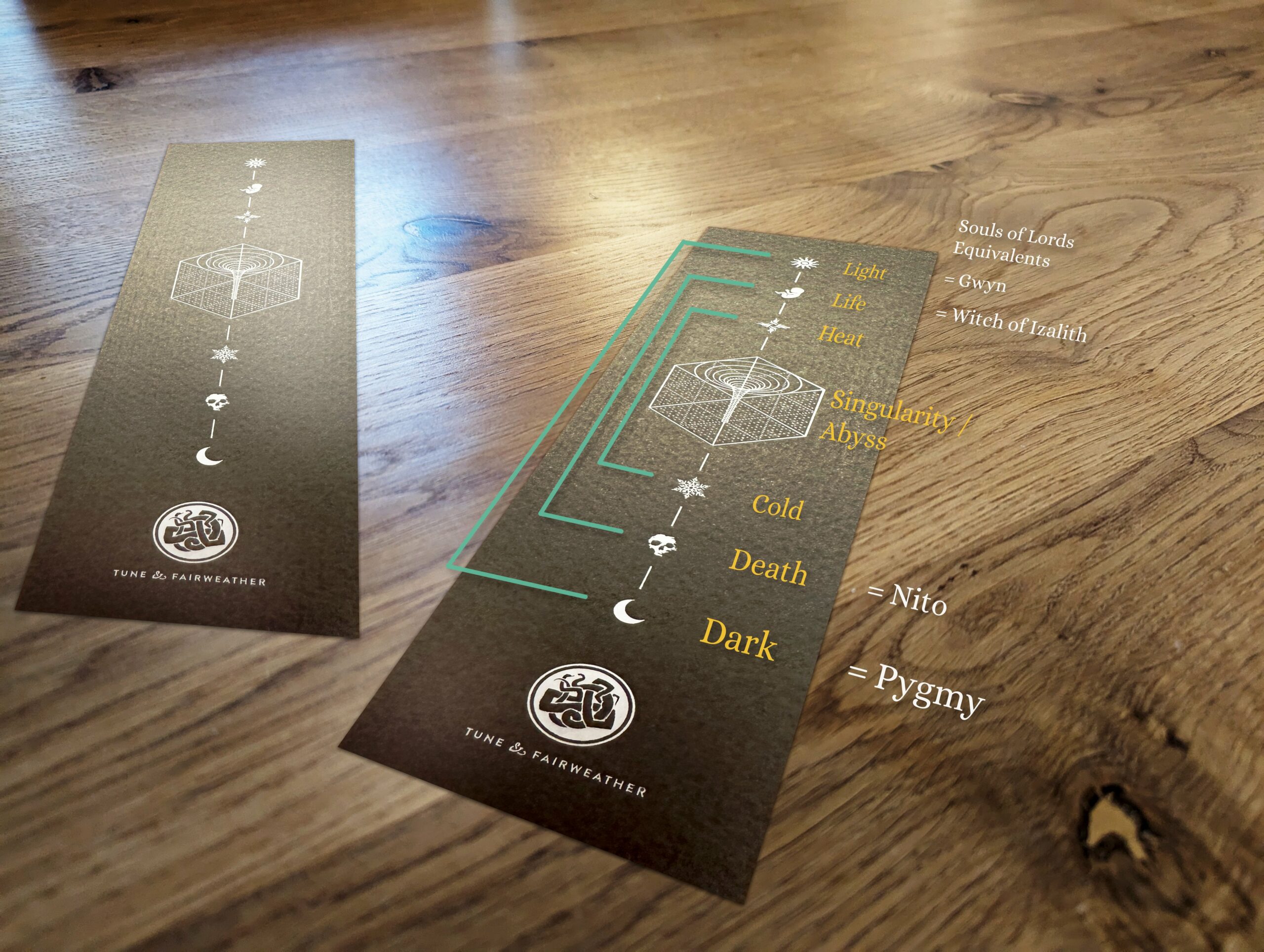 Abyssal Archive: Bookmark "Cycle of Disparity"
The bookmark "Cycle of Disparity" is part of the limited and benefactor edition of Abyssal Archive.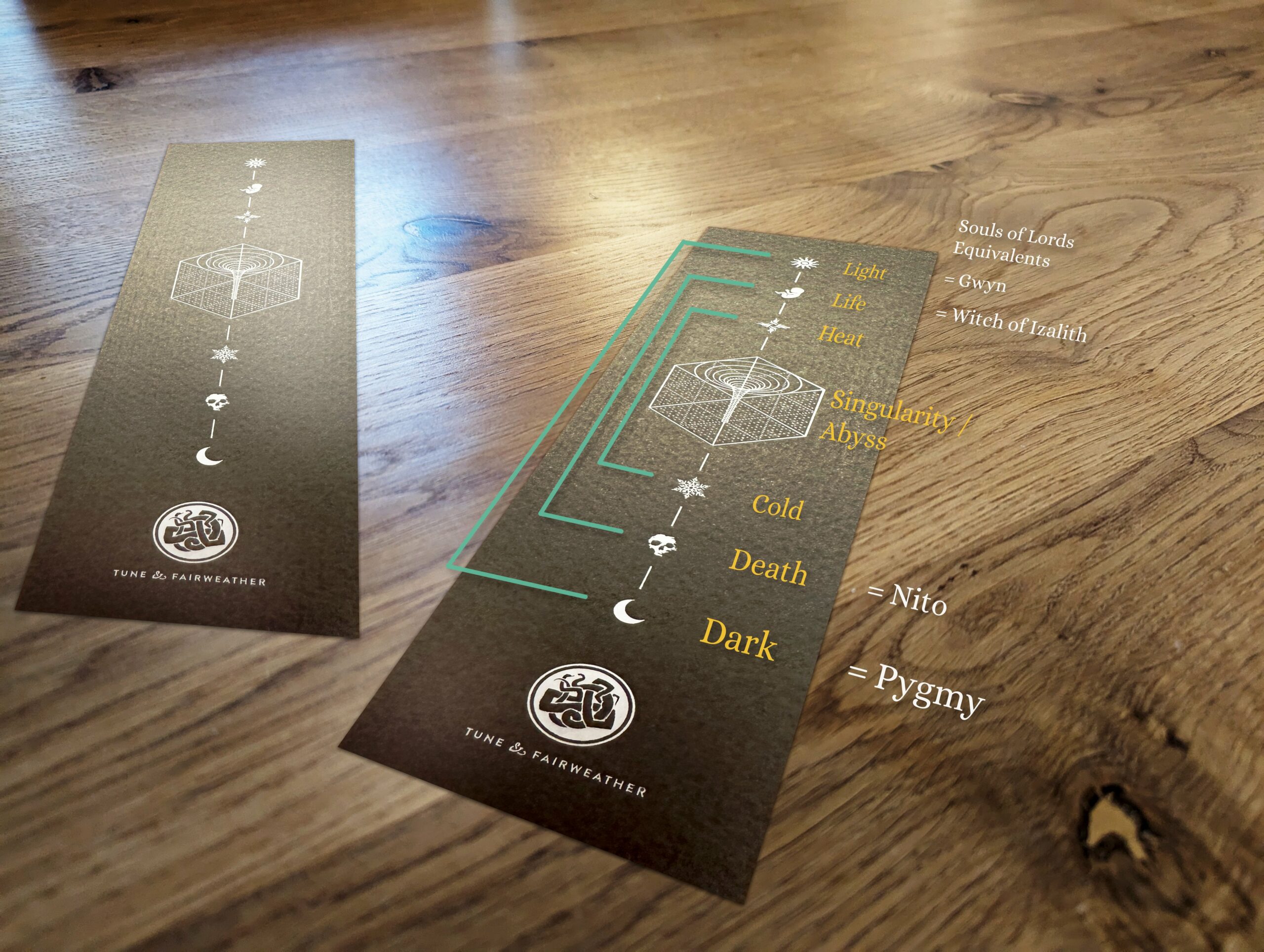 Its name references the disparity mentioned in the Dark Souls prologue.
So it is fitting that it features symbols showing this disparity between "Heat and cold, life and death, and of course, light and dark." In its center, the abyss is visualized by a singularity symbol.
Some of the used symbols already existed in the Tune & Fairweather symbol library from You Died: Light, death and dark. Others were newly created: Life, heat, cold and abyss.
The symbols are linked by a line so it looks almost like one is witnessing a tug-of-war between opposing principles.
I like how some of the principles are also connected to the four Souls of Lords, another nice link.
Dark Souls Prologue (excerpt)
But then there was Fire.
And with Fire came Disparity.
Heat and cold,
Life and death, and of course…
Light and Dark.
Then from the Dark, They came,
And found the Souls of Lords within the flame.
Nito, the first of the dead,
The Witch of Izalith and her Daughters of Chaos,
Gwyn, the Lord of Sunlight, and his faithful knights.
And the furtive pygmy, so easily forgotten.